Your goals. Your comfort. Your results.
We are one of the top rated medical spas in Raleigh. Our knowledgeable and professional staff is committed to not only being well-versed in the latest technology but also in providing realistic solutions with proven success. Our staff, with a combined 20 years in the esthetic industry, is dedicated professionals and responsive to your needs. We will take the time to listen to you about your skin concerns, educate you on the best protocol and products for your lifestyle and skincare goals to enhance your overall appearance. We focus on realistic solutions with proven success. The MedSpa offers a full menu of state of the art cosmetic and body procedures that build healthy revitalized skin. The MedSpa experience is built around you.
Discover The MedSpa. Discover You.
to help you be your best,
we have the best.
Owner
Medical Esthetician
Certified Laser Technician (CLT)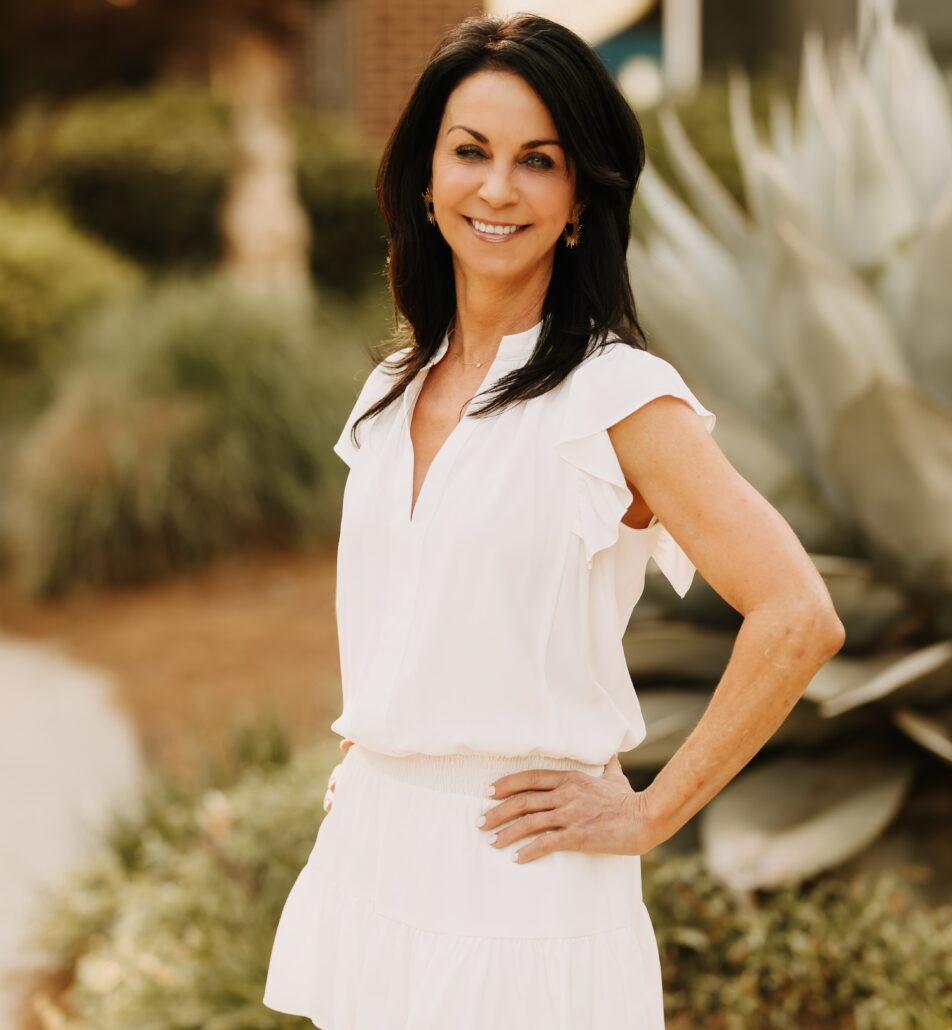 "Beautiful skin is attainable for everyone and finding the right balance of products and treatments for clients is what I do best.  A skincare routine just has to work for you.  I am a product enthusiast, and I'm always researching how ingredients react with other components to achieve the optimal skincare regimen."
After her daughter started kindergarten, Jennifer decided she needed a change from her decade-plus career in sales and marketing. She wanted to follow her lifelong passion for skincare and layer on to her B.S. in Business Administration from Miami University. She went back to school, graduated top of her class in Esthetics at Miller Motte College and went on to acquire Laser Certification at the Laser Institute in Albany, NY.  Jennifer has been affiliated with Raleigh Plastic Surgery Center since 2008 and began The MedSpa in early 2013.
Jennifer is wholeheartedly committed to the improvement of clients' skin and addressing their skin's appearance  and concerns. Her favorite part of her job is conversing with patients to get insight into their wants, needs and expectations about aging, sorting through the myriad of products on the market and their skincare goals.  "Integrated skincare performed with integrity" it's a mantra Jennifer embodies and what has landed The Medspa as one of the top rated medical spas in the Triangle.
Favorite beauty service: Eyelash tinting! The best way to make your eyes pop (of course after you use Latisse or Revitalash to grow long lush lashes!)
Favorite skincare product: Hydrating B5 gel by Skinceuticals hands down! Comprised of Hyaluronic acid, EVERYONE can use it. Everyone needs it! Hydrates to create supple, flawless skin—I have used HA for a decade!
"We can all be beautiful, at any age."
With nearly two decades of accounting, budgeting and financial experience, Sherie wanted to put her Meredith College Business degree to broader use. She wanted to feel more integrated into the day-to-day operations of a business in tandem with the financial side of keeping a business successful. When she joined forces with Jennifer, she found that perfect balance.
As the Business Manager at The MedSpa, Sherie and Jennifer work closely together to make sure business is running smoothly and that each patient is happy with the experience. Providing a unique and valuable session every time is key to meeting a patient's overall skincare goals.
Favorite beauty product: Body Tightening because I want to fight gravity as much as I can!
Favorite skincare product: Retinol because I want my skin to look as young as fresh as it can while strengthening it too!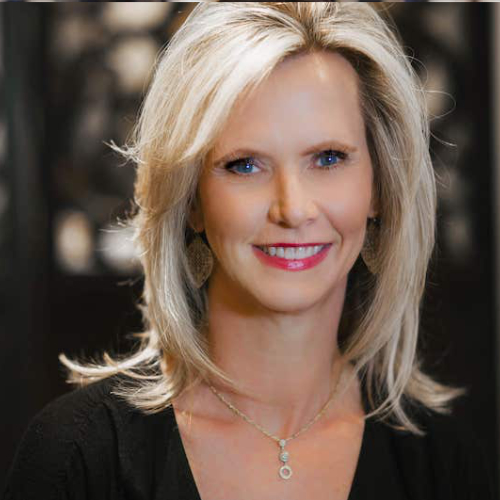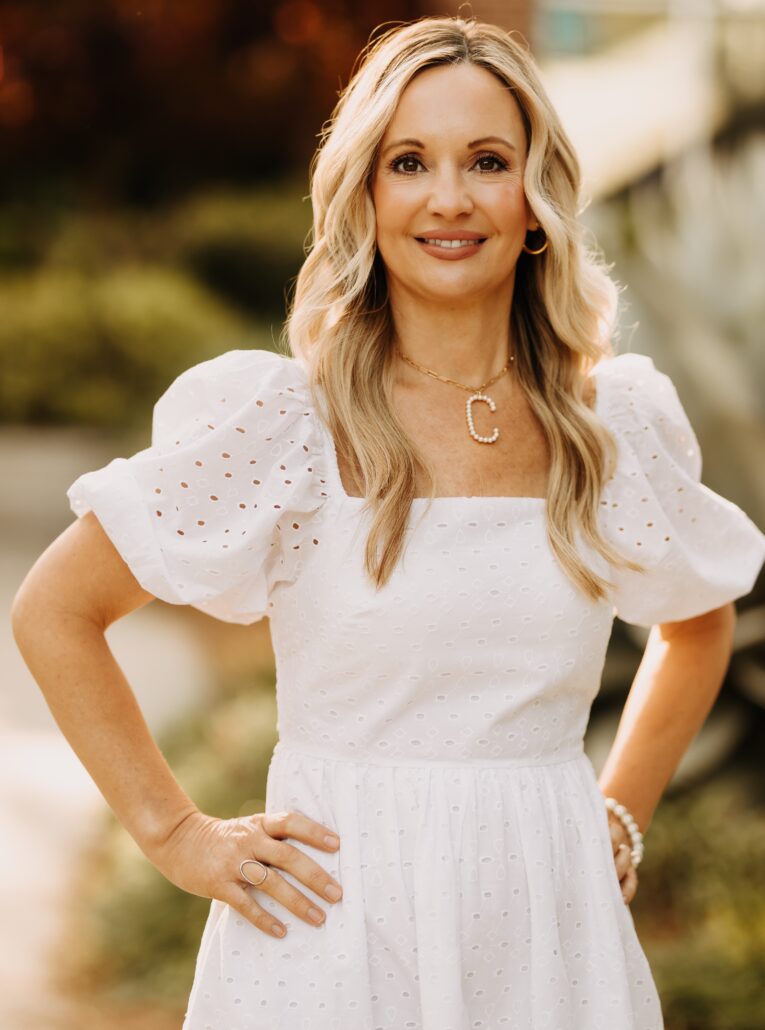 "It is my goal to help my clients love their skin by providing them with the information, tools and treatments they need to feel healthier and beautiful. I absolutely love helping my clients achieve their optimal skin health."
Charity started her career in 2003 as a massage therapist, and, through that experience, discovered her true love for skincare and medical esthetics. She graduated at the top of her class from Mitchell's Academy in 2005. She is always continuing her education in Medical Skincare, Advanced Peels, Microdermabrasion, and Microneedling. She has Certifications in Alma  and Lumenis Lasers. Charity has been working with a group of plastic surgeons in Raleigh for the past 9 years. Her true passion is helping her clients love their skin. She is not only very detail oriented and result driven person, but also loves to make her clients feel relaxed. Some call her "magic hand."
Charity lives outside of Raleigh with her husband, 3 amazing boys & 2 dogs. In her free time, she loves being with her family and friends. She also enjoys working out at Burn boot camp & Pure barre!
Favorite skincare products: RetinA "one of the most important products"  and Favorite antioxidant is  Skinceutical's Phloretin Cf
Favorite treatment: Dermaplane
"Beautiful skin requires a commitment.  Not a miracle."
Natalie graduated from Miller Motte College in Cary in 2008.  She has worked in the esthetics field for 15 years specializing in lasers such as laser hair removal and laser skin rejuvenation before joining The MedSpa in 2019. Natalie is very passionate about helping those who struggle with acne because she knows the struggles herself. She believes through medical grade skin care, corrective treatments and education clearer skin is achievable.
In her spare time, she spends time with her Husband by keeping up with her little farm that has chickens, a pet pig Daisy and 4 dogs – Clyde, Mclovin, Leo and Ollie.
Favorite products: Vivante skincare. The mandelic 3 and 1 wash and the mandelic toner have really helped to clear up her skin.
Favorite Treatment: IPL because it removes age spots and broken blood vessels and evens out skin tone.
Medical Esthetician
Laser Technician
Medical Esthetician
Laser Technician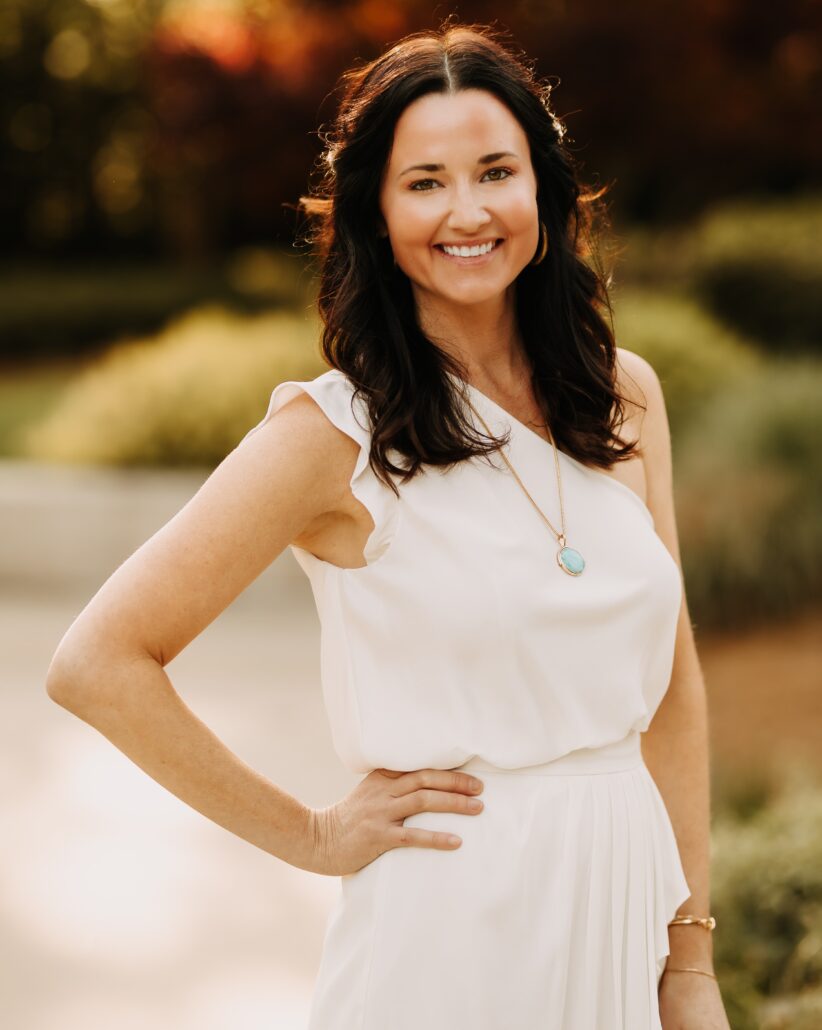 Emily's passion for skincare began in college. Conquering challenges with my own skin led me to want to explore the professional world of medical aesthetics.
She had been in the industry over ten years and absolutely love it! Her goal for her clients is to achieve healthy skin through proper medical grade skincare and treatments.
Some of her favorite treatments are IPL for sun damage, micro needling for collagen stimulation, and hydrafacial for exfoliation and hydration. She believe's healthy skin starts at home. She loves educating her clients and recommending beneficial skincare regimens. She is here to help you achieve your skin care goals!
Favorite Products: DEJ Boosting Serum and Vivant 15% Mandelic Acid Serum   
Favorite Treatment: SMOOTH GLO
"Be confident with the skin you're in!"
Madison has always had an interest in self care and skincare. She wanted to put her creative touch onto something she truly had a passion for. She assist in planning and implementing marketing and advertising activities. She also enjoys building strong relationships with clients by providing optimal service.   
In her spare time, she loves to spend time with her freinds and family! She enjoys to travel and loves to attend pilates. She also loves to be outdoors with her dog, Beckham.
Favorite products: Vivant Daily Repair Pads and SkinCeuticals B5 Gel.
Favorite Treatment: Hydrafacial
Marketing Associate
Client Specialist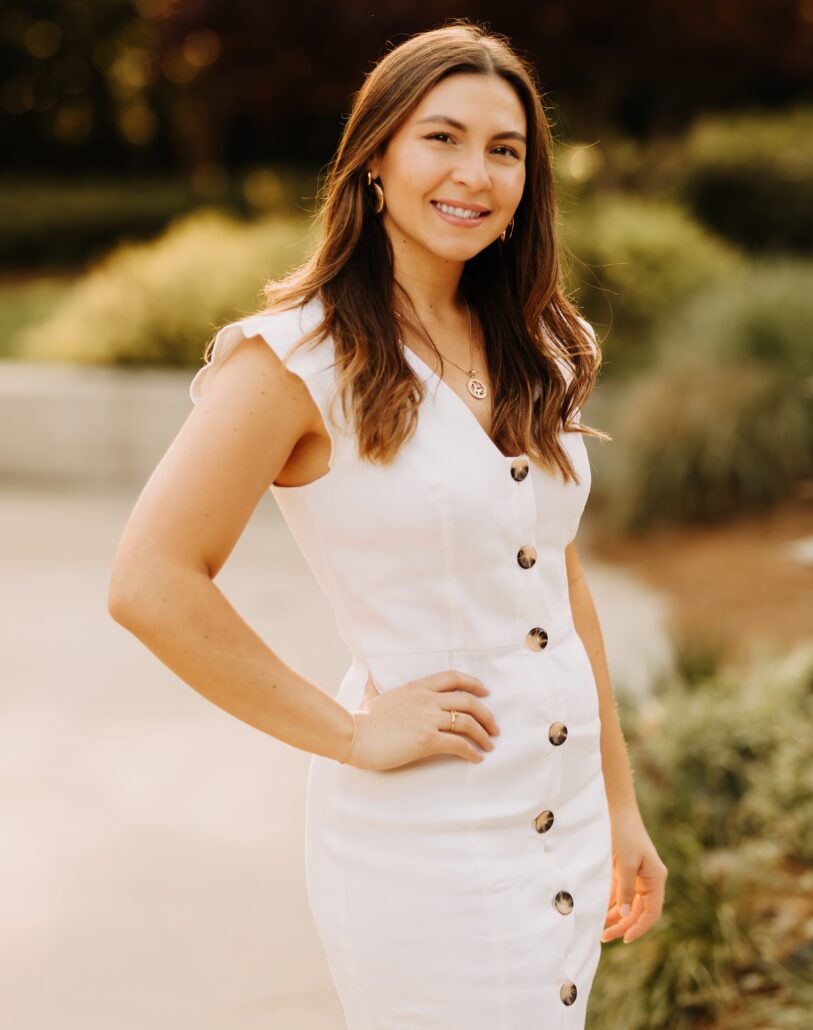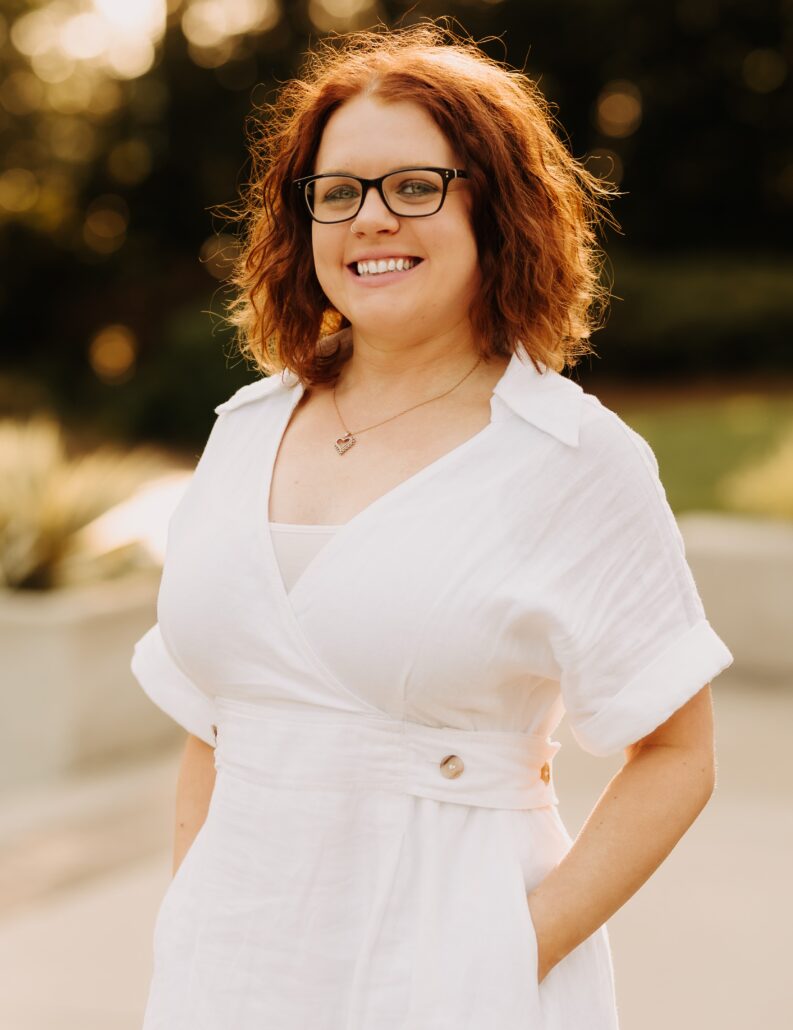 Marcia is one of the ladies behind the desk at The MedSpa. She enjoys building relationships with our clients and assisting them with their skincare journey. I love learning about the products so I can assist people in choosing what is best for their skincare needs.
In her spare time, she loves going to breweries with her boyfriend and her dogs, Booker and Nestle.
Favorite Products: ZO Exfoliating Polish. I love the way it feels and smells!
Favorite Service: HydraFacial with dermaplaning to feel renewed and refreshed